Tk'emlups Day Scholars
TteS Day Scholar Initiative strategic plans are to ensure that we obtain justice, compensation but importantly Healing for our survivors, descendants and community.
A Court has approved the lawsuit as a class action that includes anyone who attended at any Indian Residential School, for any times they attended as a "Day Scholar" (i.e. non-resident student), as well as their children and potentially the bands within communities that contained a Residential School. The Plaintiffs in the class action are suing the Government of Canada ("Canada") claiming that it is responsible for damages arising from attendance at the Schools.
Tk'emlúps te Secwepemc, Sechelt First Nations and the Grand Council of the Crees are currently in Exploratory Discussions with Canada with the plan to obtain a settlement; this process could take one to four years to settle. Ttes , SFN and GCC goals are to achieve justice, reconciliation, and absolute wellness for our First Nations Day Scholars who attended a residential school. More importantly, our priorities are to restore, protect, and advance our sacred language, culture, heritage, and promote absolute healing to our nations.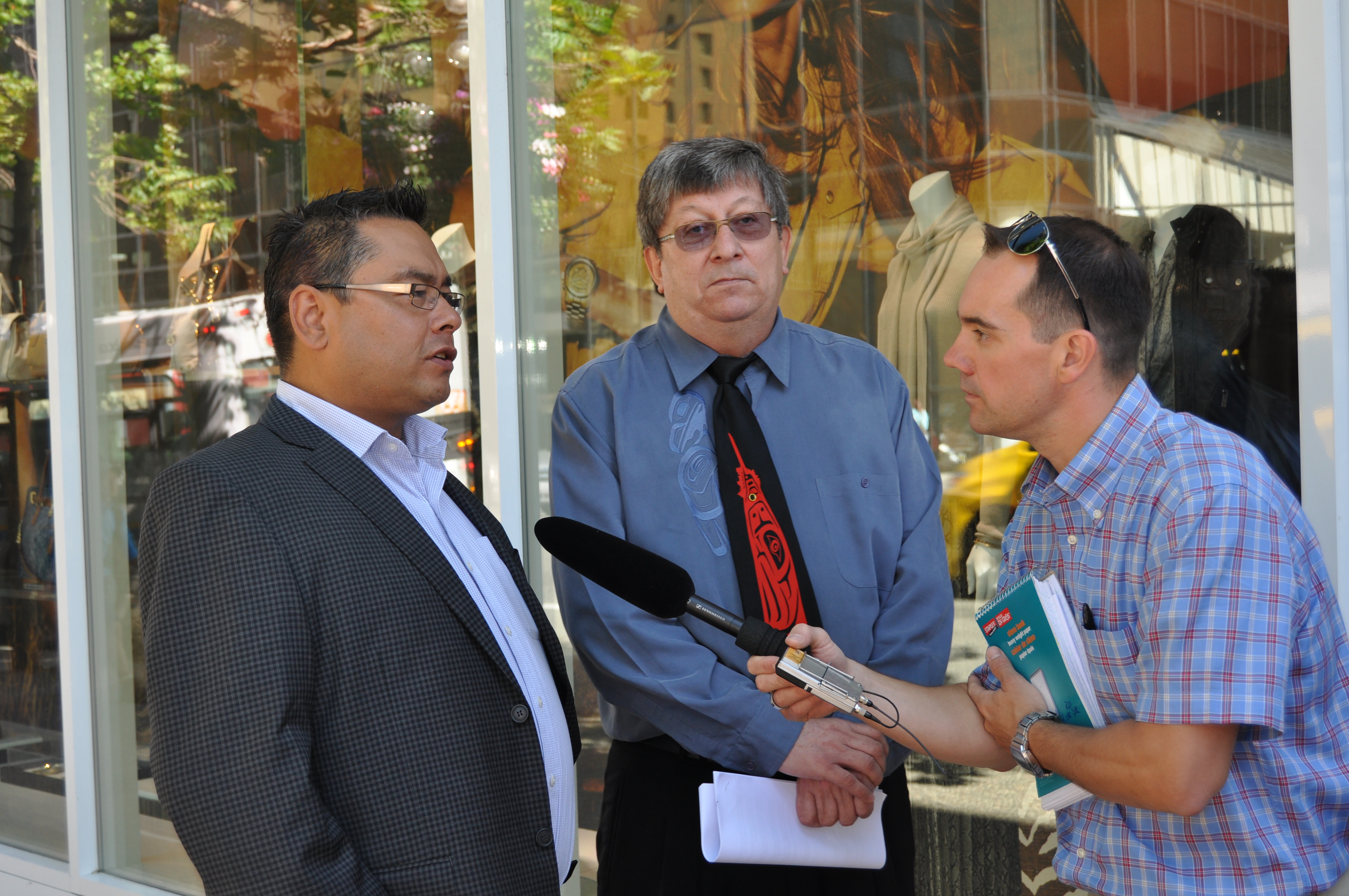 Survivor Class Resolutions
Priorities:
Equal treatment with Residential students who received the Common Experience Payment
Seek to include all individuals who were alive as of May 30, 2005
No cap on settlement funds
Descendant Class Resolutions
Priorities:
Descendants in IRSSA were compensated by way of healing, commemoration, and ability to record stories in TRC
No individual compensation for residential students' children
approach to resolution must avoid the litigation risks
Focus on wellness and regaining of culture and heritage for descendants
Focus on language restoration
Priorities:
Restoration and protection of  language and culture
Community wellness, including impacts on children, grandchildren, and great-grandchildren of Day Scholars
Create a trust and use the interest to address issues as defined by the Bands
Treat each of 100 class members equally but address different populations as well
Ttes-SFN-JBC-Three Class Members
Survivors: people who attended a federally owned and operated residential school during the day and returned home every night.
Descendants: the children (son or daughter of the day scholar only) natural, legally adopted or traditionally adopted by ceremony
Band class: a band with a residential school on or near their lands, or that had day scholars.
The Tk'emlúps te Secwepemc, Sechelt First Nations and the James Bay Cree Certified Day Scholars are currently:
Involved in Exploratory Discussions with Canada
TteS, SFN &JBC will continue to move toward a negotiations process with Canada
AS to date we have not Settled the Day Scholar Certified Class Action therefore there are NO Benefits available to apply for right now.
We continue to play a central role advocating for the full implementation of the rights for the Day Scholars who we left out of the IRSSA . It is of the utmost importance that our Day Scholars Executive attain the overarching principles of healing and reconciliation for our former Indian Residential School (IRS) Day Scholars .
Tk'emlúps te Secwépemc, Day Scholar Initiative Class Action continues to formulated ongoing strategies that will grant us a fair and just settlement on behalf of our Day Scholars, their descendants and our nations.
Visit our website for more detailed information www.justicefordayscholars.com
Healing one heart, one mind, one body
& one spirit at a time.
Jeanette Jules
Councillor: Title and Rights, Legal (Day Scholars, DRI) Community Services
Cell: 250-319-1464
Email: jeanettejules@kib.ca
Selina August
office 604-885-2273
cell 604-740-7641
fax 604-885-3490
P.O. Box 740
Sechelt, BC, V0N3A3
Saugust@secheltnation.net