TteS Day Scholar Initiative strategic plans are to ensure that we obtain justice, compensation but importantly Healing for our survivors, descendants and community.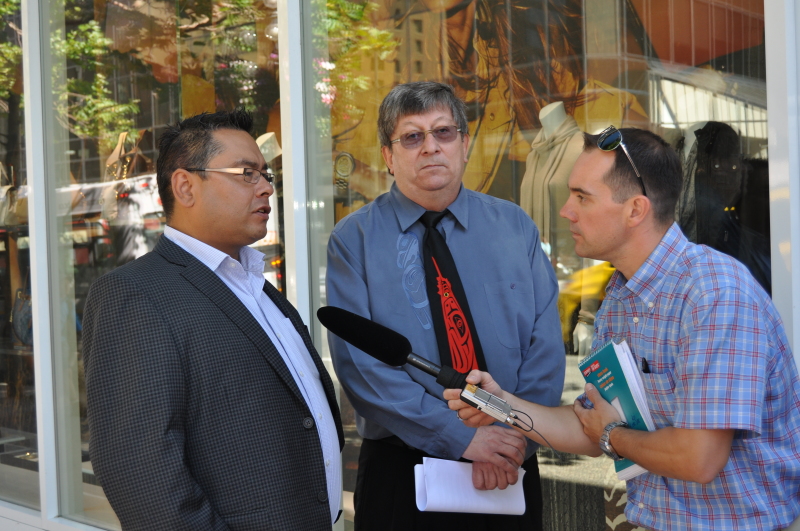 A Court has approved the lawsuit as a class action that includes anyone who attended at any Indian Residential School, for any times they attended as a "Day Scholar" (i.e. non-resident student), as well as their children and potentially the bands within communities that contained a Residential School. The Plaintiffs in the class action are suing the Government of Canada ("Canada") claiming that it is responsible for damages arising from attendance at the Schools.
Updates:
Current 2017
Tk'emlups te Secwepemc, Sechelt First Nations Grand Council of the Cree
Day Scholar List Community Form 2017
List of Certified Residential Schools Day Scholar Class Action
SURVIVOR AND DESCENDENT CLASSES
To Anyone Who Attended an Indian Residential School or is the Child of Someone Who Did
Opt OUT notice (French)
Opt OUT notice (English)
BAND CLASSES
To Any Aboriginal Band in Canada who had Band members attend an Indian Residential School and has or had an Indian Residential School on or proximate to Band lands or property
Opt IN notice (English)
Opt IN notice (French)
Opt-in deadline is February 29, 2016 and
band class opt ins
Opt-out deadline is November 30, 2015
2015-08-20 Opt-Out Form
2015-08-20 Opt-In Form
Updates
2016 November Day Scholar Update
Notices
Day Scholar Community Meeting for January 2017
Presentations
2016 October 24 Day Scholar Presentation
Opt-in Record List for Individual Contacts
Opt-in Record List for Individual Contacts
TteS SIB Certified Day Scholar Class Action Information
Day Scholar notice forms
2016 September Day Scholar notice forms
Federal Court Certified Day Scholar Notice
We continue to play a central role advocating for the full implementation of the rights for the Day Scholars who we left out of the IRSSA . It is of the utmost importance that our Day Scholars Executive attain the overarching principles of healing and reconciliation for our former Indian Residential School (IRS) Day Scholars .
Tk'emlúps te Secwépemc, Day Scholar Initiative Class Action continues to formulated ongoing strategies that will grant us a fair and just settlement on behalf of our Day Scholars, their descendants and our nations.
Visit our website for more detailed information www.justicefordayscholars.com
For more information please contact:
Jo-Anne Gottfriedson BGS CED
Day Scholar Chair
Chair TteS-SIB Day Scholar
T'kemlups te Secwepemc
200-330 Chief Alex Thomas Way
Kamloops.BC V2H 1H1
Office: 250-828-9788 Fax 250-372-8833
jo-anne.gottfriedson@kib.ca
Karenna Williams
PETER GRANT & ASSOCIATES
Barristers and Solicitors
900 – 777 Hornby Street
Vancouver, BC  V6Z 1S4
Phone: 604-685-1229
Fax: 604-685-0244
e-mail: kwilliams@grantnativelaw.com
website: www.grantnativelaw.com
Healing one heart, one mind, one body
& one spirit at a time
News Articles
April 13, 2015 –  CTV News – Aboriginals who attended day schools also want redress for lost languages, abuse
April 9, 2015 – Coast Reporter – Harper's 2008 residential school apology affirms day-scholar case
LIST OF RESIDENTIAL SCHOOLS
SCHEDULE "A" to the Order of Justice Harrington
British Columbia Residential Schools
Ahousaht
Alberni
Cariboo (St. Joseph's, William's Lake)
Christie (Clayoquot, Kakawis)
Coqualeetza from 1924 to 1940
Cranbrook (St. Eugene's, Kootenay)
Kamloops
Kuper Island
Lejac (Fraser Lake)
Lower Post
St George's (Lytton)
St. Mary's (Mission)
St. Michael's (Alert Bay Girls' Home, Alert Bay Boys' Home)
Sechelt
St. Paul's (Squamish, North Vancouver)
Port Simpson (Crosby Home for Girls)
Kitimaat
Anahim Lake Dormitory (September 1968 to June 1977)
Alberta Residential Schools
Assumption (Hay Lake)
Blue Quills (Saddle Lake, Lac la Biche, Sacred Heart)
Crowfoot (Blackfoot, St. Joseph's, Ste. Trinité)
Desmarais (Wabiscaw Lake, St. Martin's, Wabisca Roman Catholic)
Edmonton (Poundmaker, replaced Red Deer Industrial)
Ermineskin (Hobbema)
Holy Angels (Fort Chipewyan, École des Saint-Anges)
Fort Vermilion (St. Henry's)
Joussard (St. Bruno's)
Lac La Biche (Notre Dame des Victoires)
Lesser Slave Lake (St. Peter's)
Morley (Stony/Stoney, replaced McDougall Orphanage)
Old Sun (Blackfoot)
Sacred Heart (Peigan, Brocket)
St. Albert (Youville)
St. Augustine (Smokey-River)
St. Cyprian (Queen Victoria's Jubilee Home, Peigan)
St. Joseph's (High River, Dunbow)
St. Mary's (Blood, Immaculate Conception)
St. Paul's (Blood)
Sturgeon Lake (Calais, St. Francis Xavier)
Wabasca (St. John's)
Whitefish Lake (St. Andrew's)
Grouard to December 1957
Sarcee (St. Barnabas)
Saskatchewan Residential Schools
Beauval (Lac la Plonge)
File Hills
Gordon's
Lac La Ronge (see Prince Albert)
Lebret (Qu'Appelle, Whitecalf, St. Paul's High School)
Marieval (Cowesess, Crooked Lake)
Muscowequan (Lestock, Touchwood)
Onion Lake Anglican (see Prince Albert)
Prince Albert (Onion Lake, St. Alban's, All Saints, St. Barnabas, Lac La Ronge)
Regina
Round Lake
St. Anthony's (Onion Lake, Sacred Heart)
St. Michael's (Duck Lake)
St. Philip's
Sturgeon Landing (replaced by Guy Hill, MB)
Thunderchild (Delmas, St. Henri)
Crowstand
Fort Pelly
Cote Improved Federal Day School (September 1928 to June 1940)
Manitoba Residential Schools
Assiniboia(Winnipeg)
Birtle
Brandon
Churchill Vocational Centre
Cross Lake (St. Joseph's, Norway House)
Page: 16
Dauphin (replaced McKay)
Elkhorn (Washakada)
Fort Alexander (Pine Falls)
Guy Hill (Clearwater, the Pas, formerly Sturgeon Landing, SK)
McKay (The Pas, replaced by Dauphin)
Norway House
Pine Creek (Campeville)
Portage la Prairie
Sandy Bay
Notre Dame Hostel (Norway House Catholic, Jack River Hostel, replaced Jack River Annex at Cross Lake)
Ontario Residential Schools
Bishop Horden Hall (Moose Fort, Moose Factory)
Cecilia Jeffrey (Kenora, Shoal Lake)
Chapleau (St. Joseph's)
Fort Frances (St. Margaret's)
McIntosh (Kenora)
Mohawk Institute
Mount Elgin (Muncey, St. Thomas)
Pelican Lake (Pelican Falls)
Poplar Hill
St. Anne's (Fort Albany)
St. Mary's (Kenora, St. Anthony's)
Shingwauk
Spanish Boys' School (Charles Garnier, St. Joseph's)
Spanish Girls' School (St. Joseph's, St. Peter's, St. Anne's)
St. Joseph's/Fort William
Stirland Lake High School (Wahbon Bay Academy) from September 1, 1971 to June 30, 1991
Cristal Lake High School (September 1, 1976 to June 30, 1986)
Quebec Residential Schools
Amos
Fort George (Anglican)
Fort George (Roman Catholic)
La Tuque
Point Bleue
Sept-Îles
Federal Hostels at Great Whale River
Federal Hostels at Port Harrison
Federal Hostels at George River
Federal Hostel at Payne Bay (Bellin)
Fort George Hostels (September 1, 1975 to June 30, 1978)
Mistassini Hostels (September 1, 1971 to June 30, 1978)
Nova Scotia Residential Schools
Shubenacadie
Nunavut Residential Schools
Chesterfield Inlet (Joseph Bernier, Turquetil Hall)
Federal Hostels at Panniqtuug/Pangnirtang
Federal Hostels at Broughton Island/Qikiqtarjuaq
Federal Hostels at Cape Dorset Kinngait
Federal Hostels at Eskimo Point/Arviat
Federal Hostels at Igloolik/Iglulik
Federal Hostels at Baker Lake/Qamani'tuaq
Federal Hostels at Pond Inlet/Mittimatalik
Federal Hostels at Cambridge Bay
Federal Hostels at Lake Harbour
Federal Hostels at Belcher Islands
Federal Hostels at Frobisher Bay/Ukkivik
Federal Tent Hostel at Coppermine
Northwest Territories Residential Schools
Aklavik (Immaculate Conception)
Aklavik (All Saints)
Fort McPherson (Fleming Hall)
Ford Providence (Sacred Heart)
Fort Resolution (St. Joseph's)
Fort Simpson (Bompas Hall)
Fort Simpson (Lapointe Hall)
Fort Smith (Breynat Hall)
HayRiver-(St. Peter's)
Inuvik (Grollier Hall)
Inuvik (Stringer Hall)
Yellowknife (Akaitcho Hall)
Fort Smith -Grandin College
Federal Hostel at Fort Franklin
Yukon Residential Schools
Carcross (Chooulta)
Yukon Hall (Whitehorse/Protestant Hostel)
Coudert Hall (Whitehorse Hostel/Student Residence -replaced by Yukon Hall)
Whitehorse Baptist Mission
Shingle Point Eskimo Residential School
St. Paul's Hostel from September 1920 to June 1943